Dilene Crockett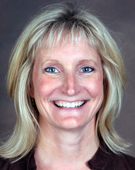 Dr Dilene Crockett
Associate Dean/Professor
College of Business Technology Admn
Office Location
Broken Arrow
Broken Arrow Business & Technology 111
(918) 449-6548
Bio
Dilene Crockett is Professor of Management/Chair, Management/Marketing Department at Northeastern State University. Dr. Crocketts core teaching and research interests include global strategic management; innovation/rural entrepreneurship; deadlines/flexible work practices; and multiculturalism/migration.
Crockett has published/presented over 25 peer-reviewed scholarly papers including publications in the prestigious Strategic Management Journal, the Journal of International Entrepreneurship, the Journal of Product Innovation Management and the Journal of Enterprising Communities.
Crockett completed a Ph.D. in Management with concentrations in strategy/information systems from the University of Texas in Arlington, a MBA from the University of Chicago with concentrations in international business and accounting, and a BS in Communications with a minor in computer science from the University of Tulsa.
Most of Crocketts 20-year business career was in the media and publishing industry, with jobs in technology, general management, marketing and research.
Education:
PhD, Strategic Management, University of Texas at Arlington, Summa cum laude, 2004
MBA, International Business, University of Chicago, Magna cum laude, 1993
BS, Communications, University of Tulsa, Summa cum laude, 1986
Deadlines and timing
Aging in the workplace and flexible work practices
Multiculturalism and migration
Creativity, innovation, immigrant and rural entrepreneurship
Strategic Management
Global/International Business
Innovation and Entrepreneurship
Leadership/Management Skills
Business Analytics
Intellectual Content:
Classroom Role Models: The Effects of Professor Gender on Non-traditional Student Success. (Conference Proceeding), Published, August, 2016
Presentations:
Give Them What They Want or Give Them What They Need?, - ACBSP Region 6 Meeting - Shawnee, Oklahoma - October 2019
Biomimicry: Design Inspired by Nature - Academy of Management - Atlanta, GA - August 2017
Managing the Zoom Classroom - Workshop Series - Northeastern State University - March 2020
Courses Taught:
BUSINESS ANALYTICS - BADM 5203 - Fall 2020
BUSINESS POLICY - MGMT 4213 - Fall 2020
ADVANCED MARKET ANALYTICS - MKT 5103 - Spring 2020