Fritz Laux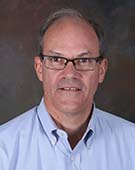 Dr Fritz Laux
Office Location
Tahlequah
Business & Technology 203
(918) 444-2916
Bio
Dr. Laux has been at NSU since 2004, once serving as department chair (for Accounting and Finance). He is best known at NSU for his involvement in research projects, bringing in over $300,000 in extramural grants and contracts funding. He has taught economics, business administration, and finance, and has served as faculty sponsor for a student organization.
Education:
PhDPhD, Economics, University of Maryland, 1997
MBA, Quantitative Analysis, University of Cincinnati, 1984
BA, Political and Social Thought (interdisciplinary humanities), University of Virginia, 1982
Health economics and regulatory economics. Microeconomic theory.
Economics, business analytics, and finance. Study abroad in Spanish-speaking countries.
Intellectual Content:
Commercial Tobacco Retailing in Tribal Jurisdictions: A Field Study (Journal Article, Academic Journal), Discovery, Published, March, 2021
Excise Tax and Pricing Differentials at Tribal Smoke Shops in Oklahoma: Opportunities for Harmonization (Journal Article, Academic Journal), Discovery, Published, 2015
An Evaluation of FDAs Analysis of the Costs and Benefits of the Graphic Warning Label Regulation (Journal Article, Academic Journal), Discovery, Published, 2015
The Economics of Addiction: Hyperbolic Discounting and Internalities (Journal Article, Academic Journal), Discovery, Published, 2009
Presentations:
Tax reciprocity agreements as a strategy to reduce tribal tobacco sales in Oklahoma - Society for Research on Nicotine and Tobacco - Chicago, IL - March 2016
Courses Taught:
QUANT MTHDS IN ACCT/FIN ANALYS - ACFN 5143 - Spring 2023
PRIN OF MICROECONOMICS - ECON 2213 - Spring 2023
PRINCIPLES OF MACROECONOMICS - ECON 2313 - Spring 2023
BUSINESS STATISTICS - BADM 3933 - Fall 2022