Gary Linn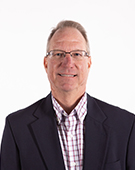 Dr Gary Linn
Assistant Professor
Accounting
Office Location
Tahlequah
Business & Technology 210B
(918) 444-2989
Bio
Dr. Gary Linn holds a D.B.A. in Accounting and is a CPA. He teaches Financial and Tax Accounting. Before coming to Northeastern State, Gary taught in France and in Hong Kong. While not teaching he enjoys hiking and works with the Ozark Off Road Cyclists performing trail maintenance.
Education:
DBA, Accounting , Louisiana Tech University , 1997
MBA, Operations , Indiana University , 1991
BS, Accounting , Arkansas Tech University , 1987
How information affects decision making on Financial Statements.
Financial and Tax Accounting
Courses Taught:
INTERMEDIATE ACCOUNTING II - ACCT 3403 - Fall 2020
INTRO TO MANAGERIAL ACCOUNTING - ACCT 2203 - Fall 2020
INTERMEDIATE ACCOUNTING I - ACCT 3303 - Spring 2020
INTRO TO FINANCIAL ACCOUNTING - ACCT 2103 - Spring 2020
ESTATE PLANNING - ACCT 4323 - Fall 2019
INCOME TAX ACCOUNTING - ACCT 3003 - Fall 2019
RETIRE/EMPLOYEE BENEFIT PLAN - ACCT 4223 - Fall 2019