Elizabeth Melles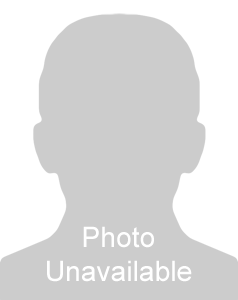 Dr Elizabeth Melles
Associate Professor
Psychology
Office Location
Tahlequah
Haskell Hall 101
(918) 444-3018
Bio
Dr. Elizabeth (Beth) Melles is an Associate Professor of Psychology and Counseling and is currently serving as the Chair of the Department of Psychology and Counseling. In 2019, she was named Outstanding Faculty Member by the Oklahoma Psychological Society. She is also a Licensed Psychologist in the State of Oklahoma and works part-time at a private practice in Tahlequah, seeing clients for therapy, ADHD, Learning Disability, or Autism testing, and group work. Outside of work, she has very little spare time, having two rambunctious young children, but when she does, she loves to woodwork, ride her motorcycle, go for a run, or curl up with a cup of coffee and a good book.
Education:
PhD, Counseling Psychology , The University of Oklahoma, 2015
MA, Counseling, New Mexico State University , Magna cum laude, 2011
BA, English / Psychology , University of Mary-Hardin Baylor, Summa cum laude, 2009
Dr. Melles' broad range of research interests (the impacts of growing up abroad, postpartum intrusive thoughts, social distancing during the pandemic...) reflect her passion for applying psychological concepts to the world around her. She is always excited to partner with students on their research.
Dr. Melles has taught a range of psychology courses including Abnormal Psychology, Social Psychology, Positive Psychology, Introduction to Psychology, Experimental Psychology, and Statistics.
Intellectual Content:
Im a Horrible Mother: The Impact of Psychoeducation on Postpartum Intrusive Thoughts (Journal Article, Academic Journal), Application, Published,
Promoting religious acceptance: the relationship between intercultural competence and religious attitudes among Third Culture Kids (Journal Article, Academic Journal), Discovery, Published, December, 2017
Here, Everybody Moves: Using Relational Cultural Therapy with Adult Third-Culture Kids (Journal Article, Academic Journal), Discovery, Published, June, 2014
Does the Third Culture kid experience predict levels of prejudice? (Journal Article, Academic Journal), Discovery, Published, 2013
The Client with Limited English Proficiency (Journal Article, Academic Journal), Application, Published, 2012
Presentations:
Im a Horrible Mother: The Impact of Psychoeducation on Postpartum Intrusive Thoughts - Southwestern Psychological Association Conference - Conference canceled due to COVID-19) - April 2020
Who They Are: An Analysis of Faculty Perceptions of Transfer Students - Southwestern Psychological Association Conference - Conference canceled due to COVID-19 - 2020
Youve Got a Friend in Me: A Study of the Bond Forged by Human-Animal Interaction with Shelter Dogs. - Oklahoma Psychological Society Conference - Edmond - 2018
A Walk to Remember: Examining the Impact of the Privilege Walk - Oklahoma Psychological Society Conference - Edmond - April 2018
Breaking Down Barriers: How a Childhood Spent Abroad Impacts Levels of Prejudice - Southwestern Psychological Association Conference - San Antonio, TX - 2017
The Impact of Aleithymia, Corporal Punishment, and Expression of Love After Corporal Punishment on Non-Suicidal Self-Injury - Oklahoma Psychological Association Conference - OKC - November 2017
The Influence of Gender on Sexual Harassment - Oklahoma Psychological Association Conference - OKC - November 2017
Courses Taught:
ABNORMAL PSYCHOLOGY - PSYC 4153 - Fall 2020
SOCIAL PSYCHOLOGY - PSYC 4673 - Fall 2020
PSYCHOLOGICAL STATISTICS - PSYC 3553 - Fall 2020
INTRODUCTION TO PSYCHOLOGY - PSYC 1113 - Fall 2020
HONORS RESEARCH I - PSYC 3401 - Fall 2020
DIRECTED RESEARCH - PSYC 4473 - Fall 2020
ABNORMAL PSYCHOLOGY - PSYC 4153 - Summer 2020
INTRODUCTION TO PSYCHOLOGY - PSYC 1113 - Summer 2020
DIRECTED RESEARCH - PSYC 4473 - Spring 2020
POSITIVE PSYCHOLOGY - PSYC 3353 - Spring 2020
INTRODUCTION TO PSYCHOLOGY - PSYC 1113 - Spring 2020
INTRODUCTION TO PSYCHOLOGY - PSYC 1113 - Spring 2020
EXPERIMENTAL PSYCHOLOGY W/ LAB - PSYC 3574 - Spring 2020
EXPERIMENTAL PSYCHOLOGY W/ LAB - PSYC 3574 - Spring 2020
EXPERIMENTAL PSYCHOLOGY LAB - PSYC 3574 - Spring 2020
EXPERIMENTAL PSYCHOLOGY LAB - PSYC 3574 - Spring 2020
ABNORMAL PSYCHOLOGY - PSYC 4153 - Fall 2019
SOCIAL PSYCHOLOGY - PSYC 4673 - Fall 2019
INTRODUCTION TO PSYCHOLOGY - PSYC 1113 - Fall 2019
INTRODUCTION TO PSYCHOLOGY - PSYC 1113 - Fall 2019
DIRECTED STUDY & READINGS - PSYC 4423 - Fall 2019
ABNORMAL PSYCHOLOGY - PSYC 4153 - Summer 2019
INTRODUCTION TO PSYCHOLOGY - PSYC 1113 - Summer 2019
ABNORMAL PSYCHOLOGY - PSYC 4153 - Spring 2019
POSITIVE PSYCHOLOGY - PSYC 3353 - Spring 2019
INTRODUCTION TO PSYCHOLOGY - PSYC 1113 - Spring 2019
INTRODUCTION TO PSYCHOLOGY - PSYC 1113 - Spring 2019
HONORS RESEARCH IV - PSYC 4401 - Spring 2019
DIRECTED STUDY & READINGS - PSYC 4423 - Spring 2019
ABNORMAL PSYCHOLOGY - PSYC 4153 - Spring 2019
ABNORMAL PSYCHOLOGY - PSYC 4153 - Fall 2018
DIRECTED RESEARCH - PSYC 4473 - Fall 2018
HONORS RESEARCH III - PSYC 4402 - Fall 2018
INTRODUCTION TO PSYCHOLOGY - PSYC 1113 - Fall 2018
INTRODUCTION TO PSYCHOLOGY - PSYC 1113 - Fall 2018
SOCIAL PSYCHOLOGY - PSYC 4673 - Fall 2018