Audell Shelburne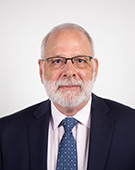 Dr Audell Shelburne
Professor/Asst Dean
English
Office Location
Tahlequah
Wilson Hall 124
(918) 444-3617
Bio
Dr. Shelburne is an Assistant Dean of the College of Liberal Arts, professor of English, and director of the Bachelor of General Studies. He started at NSU in August 2011. He earned his PhD from Texas Tech in 1997, with areas of specialization in early modern English literature and drama as a genre.
Education:
PhD, British Literature, 1500-1700, Texas Tech University, 1997
MA, English, University of Houston, 1991
John Donne, poetry, textual criticism, Shakespeare, Ben Jonson,
Shelburne usually teaches the Introduction to the English Major, courses in Shakespeare, Poetry Writing Workshop, and sometimes other courses, such as Theory of Comedy, Introduction to Literature. Over the last twenty years, he has taught many different courses.
Performances:
November 2012 - , Poetry - Anthology, ()

January 2018 - , Poetry - Anthology, Weaving the Terrain: 100-Word Southwestern Poems ()


Weaving the Terrain: 100-Word Southwestern Poems
Courses Taught:
SHAKESPEARE-HIST & COMEDIES - ENGL 4203 - Fall 2020
INTRODUCTION TO ENGLISH MAJOR - ENGL 2001 - Fall 2020
ENGLISH LITERATURE I - ENGL 3543 - Spring 2020
POETRY WRITING WORKSHOP - ENGL 4153 - Spring 2020
SHAKESPEARE TRAGEDIES - ENGL 4313 - Fall 2019
INTRODUCTION TO ENGLISH MAJOR - ENGL 2001 - Fall 2019
FRESHMAN COMPOSITION II - ENGL 1213 - Spring 2019
ENGLISH LITERATURE I - ENGL 3543 - Spring 2019
INTRODUCTION TO LITERATURE - ENGL 2113 - Fall 2018
THESIS - ENGL 5993 - Spring 2017
INTRODUCTION TO LITERATURE - ENGL 2113 - Fall 2016
PRACTICUM IN TESOL - ENGL 5183 - Spring 2015