Fall 2021 Commencement Keynote Speaker
NSU announces Fall 2021 commencement details, keynote speaker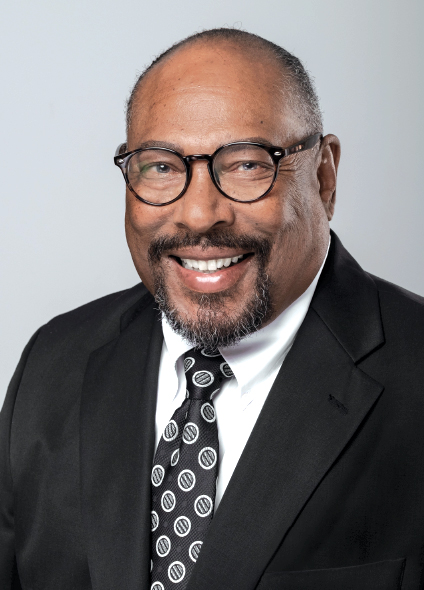 Dr. James Williams
TAHLEQUAH — Nearly 700 students are completing their degrees this fall and Northeastern State University plans to celebrate this milestone Dec. 18 at the NSU Event Center.
NSU will award 690 bachelor's and master's degrees during the Fall 2021 Commencement ceremonies. The ceremony for the College of Business & Technology and College of Liberal Arts will begin at 9:30 a.m. Graduates taking part in the ceremony for the College of Education and the Gregg Wadley College of Science & Health Professions will be recognized at 2 p.m.
Guests are welcome. Attendees are encouraged to wear face masks. NSU will livestream the commencement ceremonies for family members and friends of graduates unable to attend in person.
Addressing the graduates and guests will be the 2021 Distinguished Alumnus, Dr. James Williams.
Williams graduated from NSU with a bachelor's in biology-zoology in 1977. He then earned his master's and doctorate in biology at UC Santa Cruz. He was the first African-American to graduate from UC Santa Cruz with a doctorate degree in the hard sciences. He would also graduate from the Case Western Reserve University School of Medicine with his Doctor of Medicine degree.
Williams entered private practice specializing in general otolaryngology. He was also elected Chief of Surgical Services and Vice Chief of Medical Staff at ProMedica Memorial Hospital and received the Health Professional Scholarship from the U.S. Navy and served in the Naval Reserve. He reached the rank of Lieutenant Commander and served in Desert Storm and as a staff surgeon in Okinawa, Japan.
Other accolades Williams garnered throughout his life include the National Commonwealth Medical Fellowship, the Superior Service Award from his fraternity Omega Psi Phi, and the Significant Achievement Award from the African American Student Association of NSU.
He was also the first African American elected to serve as coroner for Sandusky County, Ohio which led him to be acknowledged during the Terra State Community College Black History Month celebration alongside other Ohioans such as Jesse Owens, Jim Brown, Carl Stokes, Steve Harvey, Terrance Howard, Anita Baker and Paul Lawrence Dunbar.
For more information on the upcoming fall 2021 commencement ceremonies and guidelines visit nsuok.edu/commencement. To view the livestream of the commencement ceremonies on Dec. 18 visit NSU's Facebook page at facebook.com/NSURiverHawks/.