2021 Alumni Honorees
NSU announces 2021 Alumni Honorees
(Tahlequah, Oklahoma) — The Northeastern State University Alumni Association Board of Directors have selected the 2021 alumni honorees to be recognized during this year's homecoming celebrations.

This year's honorees are Dr. James Williams, Distinguished Alumnus, and Bryan Warner, Outstanding Young Alumnus.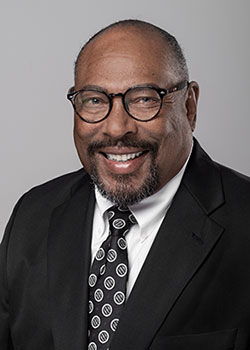 James Williams

Williams graduated from NSU with a bachelor's in Biology-Zoology in 1977. He then earned his master's and doctorate in biology at UC Santa Cruz. He was the first African-American to graduate from UC Santa Cruz with a doctorate degree in the hard sciences.

He would also graduate from the Case Western Reserve University School of Medicine with his Doctor of Medicine degree. Williams entered private practice specializing in general otolaryngology. Other career highlights include being elected Chief of Surgical Services and Vice Chief of Medical Staff at ProMedica Memorial Hospital and receiving the Health Professional Scholarship from the U.S. Navy and serving in the Naval Reserve. He reached the rank of Lieutenant Commander and served in Desert Storm and as a staff surgeon in Okinawa, Japan.

Other accolades Williams garnered throughout his life include the National Commonwealth Medical Fellowship, the Superior Service Award from his fraternity Omega Psi Phi, and the Significant Achievement Award from the African American Student Association of NSU.

He was also the first African American elected to serve as coroner for Sandusky County, Ohio which led him to be acknowledged during the Terra State Community College Black History Month celebration alongside other Ohioans such as Jesse Owens, Jim Brown, Carl Stokes, Steve Harvey, Terrance Howard, Anita Baker and Paul Lawrence Dunbar.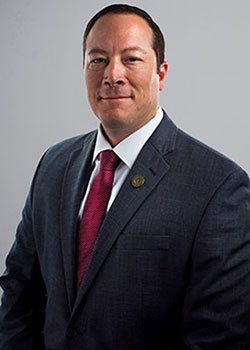 Bryan Warner

Warner graduated from NSU with a bachelor's degree in Organismic Biology in 2009. He went on to get his master's in Education/Instructional Technology from East Central University.

Throughout his life he has been an advocate for Native Americans. He formerly represented District 6 on the Cherokee Nation Tribal Council, and as a tribal councilor advocated for the Cherokee Nation Foster Care program.

In August, Warner was elected chair of the Centers for Disease Control and Prevention Tribal Advisory Committee. Warner has served on the committee since 2017. Warner currently serves as the Deputy Principal Chief of the Cherokee Nation, a position in which he was elected to serve in 2019.

His efforts have led to him being honored by the National Center for American Indian Enterprise Development in 2016 as one of the 40 under 40—a prestigious award that recognizes 40 emerging American Indians who have demonstrated leadership, initiative and dedication and made significant contributions in business and/or their community.

He has also previously served as a science instructor at Carl Albert State College teaching chemistry, biology, microbiology and botany. He also served as the campus director at the CASC Sallisaw campus.

The 2020 alumni honorees will also be recognized during this year's homecoming celebrations, since last year's homecoming celebrations were canceled due to the pandemic. The 2020 class includes Cara Clark, Brig. Gen. Jon Harrison, Eric Proctor, Kim Teehee and Col. Lance Turlington.