2022-2023 Military Friendly School
Northeastern State University earns 2022-2023 Military Friendly School silver designation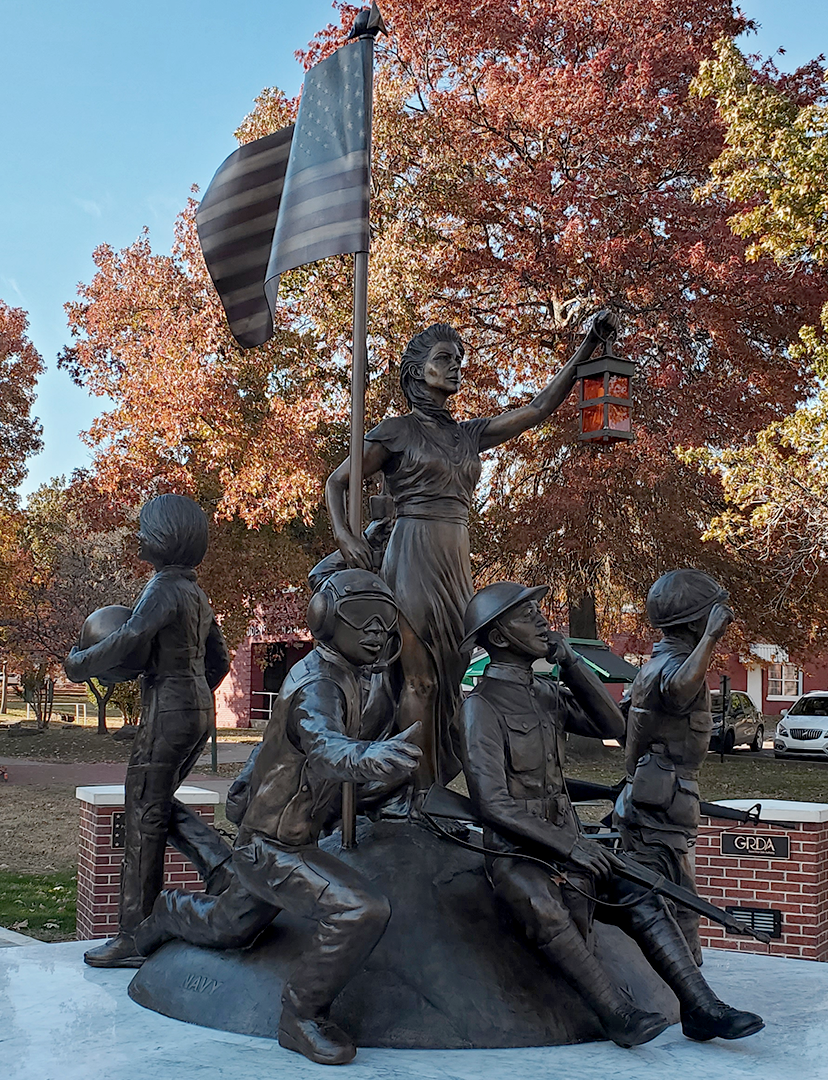 TAHLEQUAH — For the second year in a row, Northeastern State University has been recognized as a military-friendly institution.
NSU has earned the silver 2022-2023 Military Friendly® School designation from Viqtory, a veteran-owned business focused on connecting members of the military community to civilian employment and educational and entrepreneurial opportunities.
"Our faculty and staff work very hard to be supportive and inclusive of our military personnel and their families," Provost and Vice President for Academic Affairs Dr. Debbie Landry said. "I am very proud of their professionalism and efforts to support our military and am glad this was noted in this recognition. Our campus offers three different and unique spaces to serve veterans either through providing direct support or a quiet place to study and research."
Landry served her country as a member of the United States Marine Corps before her career as an educator. She said for those who serve in the military there are often many aspects outside of their control such as deployments or responding to different events, often with little or no warning.
Landry said NSU strives to be the most welcoming to all military members to cultivate a supportive, responsive and flexible environment for them.
"We help in career training and helping veterans achieve their goals of obtaining a degree," Landry said. "Faculty and staff many times are also veterans and they can help mentor and advise veterans on their journey to a new career."
Since 2012 NSU has participated in the Voluntary Education Partnership with the U.S. Department of Defense. This partnership allows the university to participate in the Military Tuition Assistance Program which serves veterans and their dependents. NSU also participates in the U.S. Department of Defense's Yellow Ribbon Program which provides tuition supplements for certain Veterans Affairs tuition programs.
Veterans also have access to a variety of services and support through the Veterans Service Office at NSU. Some of those services include ongoing communication plans with veterans and lounge areas.
NSU Veterans Service Coordinator Jessica Douthitt said within the last year the office has also updated its website to be more user-friendly. She said as part of the update they wanted to ensure veterans and their families have up-to-date information on benefits and a clear, virtual roadmap on next steps to maximize the use of those benefits.

The university serves not only active service members but also veterans' family members. Many of NSU's students taking advantage of veteran education benefits are spouses or dependents of a veteran.
In addition, NSU unveiled a new veterans monument and plaza last November as a permanent fixture honoring military men and women's service — past, present and future. The monument is located on the east side of Seminary Hall on the Tahlequah campus.
"Earning a silver designation as a Military Friendly School this year is a reflection of our commitment to our veterans and their families and the institution's sustained efforts to ensure our military affiliated students are successful," NSU President Steve Turner said. "We are proud to be recognized as a military-friendly institution and will continue to serve our military community."
To learn more about veterans services at NSU visit www.nsuok.edu/veterans or the NSU Veterans Services office located in the upper level CASE building on the Tahlequah campus. Office hours are Monday to Friday from 8 a.m. to 5 p.m. Interested individuals can also contact Douthitt at 918-444-2204 or email veterans@nsuok.edu.
Institutions earning the Military Friendly® School designation were evaluated using both public data sources and responses from a proprietary survey. More than 1,800 schools participated in the 2022-2023 survey with 665 earning special awards for going above the standard. The 2022-2023 Military Friendly Schools list will be published in the May and October issue of G.I. Jobs magazine and can be found at www.militaryfriendly.com.