Tony Quinn Inclusive Excellence Award
NSU professor receives Tony Quinn Inclusive Excellence Award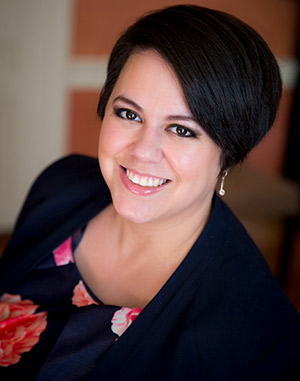 Dr. Cammi Valdez
TAHLEQUAH — Dr. Cammi Valdez, assistant professor of chemistry at Northeastern State University, has been named the 2021 awardee of the Tony Quinn Inclusive Excellence Award.
The award is given annually to an individual who embodies Dr. Tony Quinn's commitment to mentoring students and passion for increasing the participation of underrepresented minority students in science, technology, engineering and mathematics (STEM).
When Valdez transitioned to a more teaching-focused role at NSU in 2020, she knew that she wanted to make sure underrepresented students were supported in her lab and classroom.
"As a person of color, as a woman in science, that was important to me," Valdez said.
Valdez uses an inclusive pedagogy and universal design for learning in order to make her classes and labs more inclusive and accessible to all students. Universal design incorporates different types of teaching methods and assignments.
For example, Valdez might utilize a video to provide visual representation to a subject as well provide an audio component for students to engage with.
Valdez also focuses on bringing the students in her research lab together and allowing them to present and express themselves in an authentic way.
"In the research lab, I really aim to build community," Valdez said.
On one wall of Valdez's lab is a photo of each student who has worked in the lab. Valdez provides students with "identity flags" that they can choose to display with their photo. Some of these include the distinction of being a first-generation student, a woman in STEM or a member of the LGBTQ community.
Valdez works hard to ensure her students in the classroom and research lab have a safe space to learn and grow.
Valdez received bachelor's degrees in both chemistry and mathematics from Southwestern Oklahoma State University in 2008. She then went on to complete her Ph.D. in biological chemistry and molecular pharmacology at Harvard University in 2014.
Since then Valdez has held several academic and leadership positions before beginning her role as a professor at NSU in 2020, including assistant director of the Office of Undergraduate Research and Fellowships at Harvard College from 2014-2018 and director of the McNair Scholars Program at Wellesley College from 2018-2020.
In addition to teaching courses at NSU, Valdez continues to work in her research area of diabetic retinopathy, which is a complication of diabetes that affects the eyes.
To learn more about Valdez's Tony Quinn Award, visit https://www.youtube.com/watch?v=RckbG9TfXdM.