Mapping Tahlequah History
NSU to host Mapping Tahlequah History workshop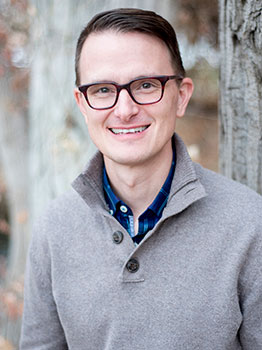 TAHLEQUAH — Northeastern State University's College of Liberal Arts and Department of Geography and Political Science will host the Mapping Tahlequah History workshop on April 4.
The event is open and free to the public. Sessions will take place in the in the Webb Tower and room 614 of the Webb Building on the Tahlequah campus from 9 a.m. to 4 p.m.
Attendees are welcome to attend all sessions or individual ones. Advance registration is required. To register, visit https://bit.ly/MTHApr4.
Dr. Farina King, NSU associate professor of history, said the workshop will bring together different partners, collaborators and community members together to consider past, current and future developments of the Mapping Tahlequah History project.
Led by King and Dr. John McIntosh, associate professor of geography at NSU, the project traces historic sites of Tahlequah and contiguous regions in Green Country to underscore the significance of their intricate histories, relying on reading place and research with the Special Collections and Archives at NSU.
The immersive learning project enables students to apply their studies in historical interpretation and design to a digital mapping history project and also serves the public by contributing to accessible analysis of local histories, while featuring NSU students' original research on historic sites in the area.
The workshop will begin at 9 a.m. with a welcome session and recognition of the winners of the Mapping Tahlequah History Logo 2022 contest. First-place winner Makiya Deerinwater will briefly address attendees at the start of the workshop. Second- and third-place recipients were Sarah Johnson and Renée Martin respectively. All of the winners are currently NSU students.
At 9:30 a.m., attendees will hear more about the project as part of the "Introduction to Mapping Tahlequah History" presentation.
Dr. Brenden W. Rensink will deliver the keynote presentation, "Reconnecting the Public with their Pasts through Digital History," at 10:30 a.m. Rensink serves as associate director of the Charles Redd Center for Western Studies, associate professor in the Department of History at Brigham Young University and as general editor and project manager of Intermountain Histories. This discussion will take place in person and virtually.
A student research poster session and walking tour will be offered during the workshop's noon to 1:30 p.m. lunch break. A light breakfast and deli lunch buffet will be available to NSU student attendees in the Webb Tower.
The workshop will resume at 1:40 p.m. with a panel about Cherokee landscapes and language that will take place both in person and virtually. The panel will include Dr. Justin McBride, associate professor of English, Ia Bull, and Whitney Warrior.
The workshop will conclude with a "Learning and Looking Forward with MTH" session starting at 2:40 p.m.
The Mapping Tahlequah History Project is sponsored by a grant from the National Endowment for the Humanities: Democracy Demands Wisdom. For more information, visit mappingtahlequahhistory.org or contact King at king64@nsuok.edu.