NSU homecoming 2021
Northeastern, Soar On: NSU homecoming set for Sept. 26 to Oct. 2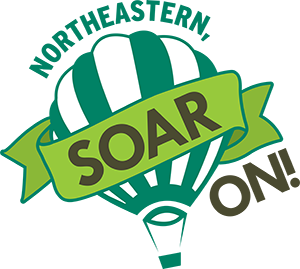 TAHLEQUAH, Okla. — Northeastern State University students, alumni and supporters are invited to join in the homecoming festivities this fall.
The celebration will take place from Sept. 26 to Oct. 2. This year's homecoming theme is "Northeastern, Soar On!" and will feature a number of events geared towards students, alumni and the general public.
"The energy is starting to build and we are really excited to be returning to the fall tradition," NSU Director of Alumni Relations Daniel Johnson said. "We really missed the opportunity last year and we go into this year cautiously optimistic and planning for a safe and healthy experience for everyone."
Homecoming festivities will kick off on Sept. 26 with student organizations participating in the "Paint the Town Green" event. Groups will gather at Norris Park at 2 p.m. before heading along Muskogee Avenue to paint business windows to get everyone into the homecoming spirit.
Also happening on Sept. 26 is the "Green Til I Dye" event at Second Century Square at 6 p.m. It is an NSU tradition to dye the fountain green to celebrate the beginning of Homecoming Week.
In addition to dying the fountain, students, alumni and NSU supporters will have the opportunity to tie dye T-shirts for the homecoming football game. An NSU alumna, who owns Indigo Tie Dye Company in Coweta, will be on hand to assist those interested in getting their T-shirts tie dyed. The event will also be livestreamed.
The following day—Sept. 27 at 6 p.m. on Beta Field—everyone is invited to attend a street party, sponsored by BancFirst. NSU Coordinator of Student Engagement Ashley Palmer said downtown businesses and student organizations will have booths by the Be the Change Fountain and a live musical performance will take place on Beta Field. The party will also feature family friendly carnival games and a firework show once it gets dark.
On Sept. 29, alumni are invited to take part in the College of Business & Technology Teach-In. Alumni of the college can volunteer to share words of wisdom and their experiences to current students. College of Business & Technology alumni interested in volunteering their time for this event can do so by contacting Susie Radomski at radomskd@nsuok.edu.
Other festivities planned that day is a screening of the film "The Blind Side" at 8 p.m. on the Beta Field. The field is also the site of festivities on Sept. 30, with the homecoming bonfire at 7 p.m.
The Green & White Golf Classic presented by the Cherokee Nation, will take place at the Cherokee Springs Golf Course on Oct. 1. Tee times are 9 a.m. and 2 p.m. Interested participants should register in advance to ensure a spot for either tee time. Check-in begins an hour before tee time. Participants will take part in a four-person golf scramble and the event will include complimentary lunch, beverages and commemorative NSU gifts and other prizes are also up for grabs.
Later that day will also be the Alumni Association Honors Dinner at 6 p.m. in the Sen. Herb Rozell Ballroom. The honors dinner is when this year's Distinguished Alumni and Outstanding Young Alumnus recipients are formally honored. Deputy Chief of the Cherokee Nation Bryan Warner and Dr. James Williams were named 2021 honorees. Johnson said the 2020 honorees will also be formally honored at this event since last fall's homecoming was canceled due to the COVID-19 pandemic. The 2020 honorees include Cara Clark, Brig. Gen. Jon Harrison, Eric Proctor, Kim Teehee and Col. Lance Turlington.
The honors dinner is also a time for the association to celebrate its life members. The event is free to Alumni Association Life Members and $25 for general admission. There is limited seating capacity for the event so interested persons are asked to register online.
Rounding out activities planned for Oct. 1 will be Friday Night Flashback at Kroner & Baer. There will be live music, yard games and an outdoor beer garden with free beer for Alumni Association members. The event starts at 8 p.m.
On Oct. 2, the day of festivities begin with an NSU Athletics Donuts & Coffee Social at 8 a.m. in the NSU Event Center Community Room.
Then later that morning, individuals can make their way over to the "Soar to the Landing" tailgate at The Landing at Doc Wadley Stadium at 11 a.m. Johnson said Paragdim Shift is sponsoring this year's tailgate and plan to give away a scholarship for one semester to a student. To be entered for a chance to win students must stop by the tailgate and sign up.
Student organizations will also be competing in a tailgate decorating contest. Then at 2 p.m., the NSU football team will face off against Central Missouri on Gable Field at the Doc Wadley Stadium. At halftime, the winners for NSU Homecoming Royalty will be announced.
At 7 p.m. at the Deloache Field the NSU men's soccer team will also be in action as they take on Sothern Nazarene to conclude homecoming week.
Due to the pandemic there will be no parade this year.
For more information and a complete list of events visit nsualumni.com/homecoming.