Phillips set to present 2023 Battenfield-Carletti Distinguished Entrepreneur Lecture at NSU April 12
TAHLEQUAH, Okla. – President and CEO of Natural Evolution Inc. Traci Phillips will present the Northeastern State University 2023 Battenfield-Carletti Distinguished Entrepreneur Lecture on April 12 at 11 a.m. in the Webb Auditorium. The event is free and open to the public.


"We're excited to have Traci Phillips share her experiences of starting an electronics recycling company," said Peggy Glenn, executive director of the NSU Foundation, which sponsors the lecture. "Dr. Harold Battenfield and the late Dr. John Carletti were not business majors while at NSU, but they realized the need to learn from others' experiences while starting a business when they began practicing orthopedic surgery and dentistry, respectively. They started this lectureship to help entrepreneurial students in any major at NSU, as well as community members, to make a living while living their dream of starting their own business."


With the vision to reduce the negative impact of computers and electronics on the environment, Phillips created Natural Evolution, Inc., a Native American and woman-owned e-steward ISO 14001 certified company.
Before starting her company, Phillips spent eight years in the information technology industry, most recently employed by WilTel Communications as a supervisor of the content distribution network. Phillips holds a bachelor's degree in business marketing from Northeastern State University, is MCSE certified and native to Tulsa.


She served as president of the Oklahoma Recycling Association for 10 years and has held positions on the American Indian Chamber of Oklahoma, Osage Nation Gaming Enterprise Board, e-Waste Task Force for the State of New Mexico, Solid Waste Advisory Council for State of Oklahoma and the Information Technology Advisory Board for OSU-Okmulgee Campus and currently serves on the Wak'on Owatsi Board.


Established in 2002 by Dr. Battenfield and Dr. Carletti through the NSU Foundation, the Battenfield-Carletti Distinguished Entrepreneur Lecture Series brings NSU alumni to campus to share their entrepreneurial experiences with students.
To learn more about the Battenfield-Carletti Distinguished Entrepreneur Lecture Series, contact 918-444-4200.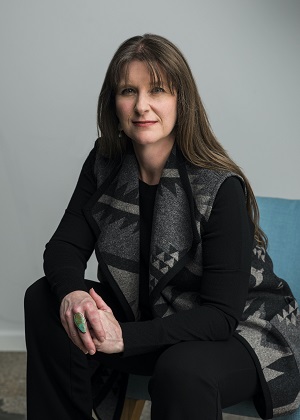 Traci Phillips