NSU-Broken Arrow Water-Inspired Art Exhibit
NSU-Broken Arrow to showcase water-inspired art exhibit
"Lead Me to Water"
(Broken Arrow, Oklahoma) — The Northeastern State University Broken Arrow Art Gallery exhibit will feature artist Angela Reaves through July 28.
The exhibit, titled "Lead Me to Water," will be the first time Reaves' art has been featured in a gallery setting.
"My inspiration for this collection is my intense love of all bodies of water," Reaves said. "I find immense peace and tranquility just by being near a body of water. I will forever try to capture their beauty so that I can keep that same peace and tranquility in my reach at all times."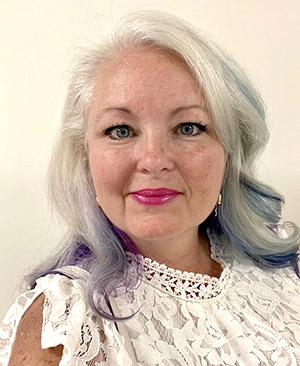 Reaves primarily works with acrylics on canvas to create the water-inspired pieces, and experiments with color and texture throughout her work.
"I hope that my art will bring someone joy and brighten their day as they pass by. Maybe they will even be reminded of a beautiful water experience," Reaves said.
The exhibit can be found in the Administrative Services Building Visitors' Center Gallery on the Northeastern State University Broken Arrow campus and is sponsored by NSU's Department of Languages and Literature. The gallery is open from 8 a.m. to 5 p.m. Monday through Friday and is free to the public.