Course Schedule Planner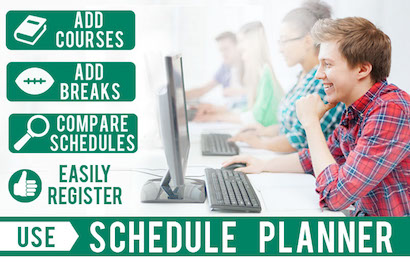 Schedule Planner is a new tool that will assist students in building the best class schedule based on their needs. Courses can be picked out according to your preferences and time can be set aside for work, athletic practice, or any other breaks. It's highly customizable. Use the new Schedule Planner tool to arrange a personalized class schedule that is best for you!
Get Started
Log in to goNSU
Select the "Student" tab
In the "Registration Information" box select "Schedule Planner" to create your own optimized, personalized class schedule
Tutorial
Read our help document for step-by-step, detailed directions on how to use Schedule Planner to register for your classes.